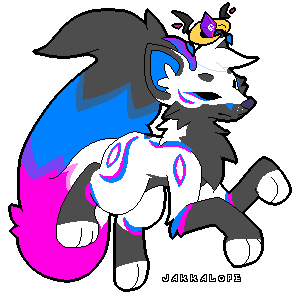 KONO YO NO BANKEN
Name Brighteyes
Species Godfox - Greater Demon
Age ???
Gender Causing a public disturbance (He/him only)
Personality: ???
Likes: ???
Dislikes: ???
Music:
▶ 'INU-HIME' - QUEEN BEE
About
Over the years, I've had many "alternate fursonas", but none of them have ever stuck -- nor resonated -- like Brighteyes. He was in many ways my giving up and admitted that I love foxes, and he's taken on a joyous life of his own as an entity while also being wholly a part of "me" as a 'sona.
One of the most important things about him is that, unlike my other 'sonas -- all of whom are lesser demons -- Brighteyes is a greater demon. There's a reason I use the handle G0DF0X some places!
Refs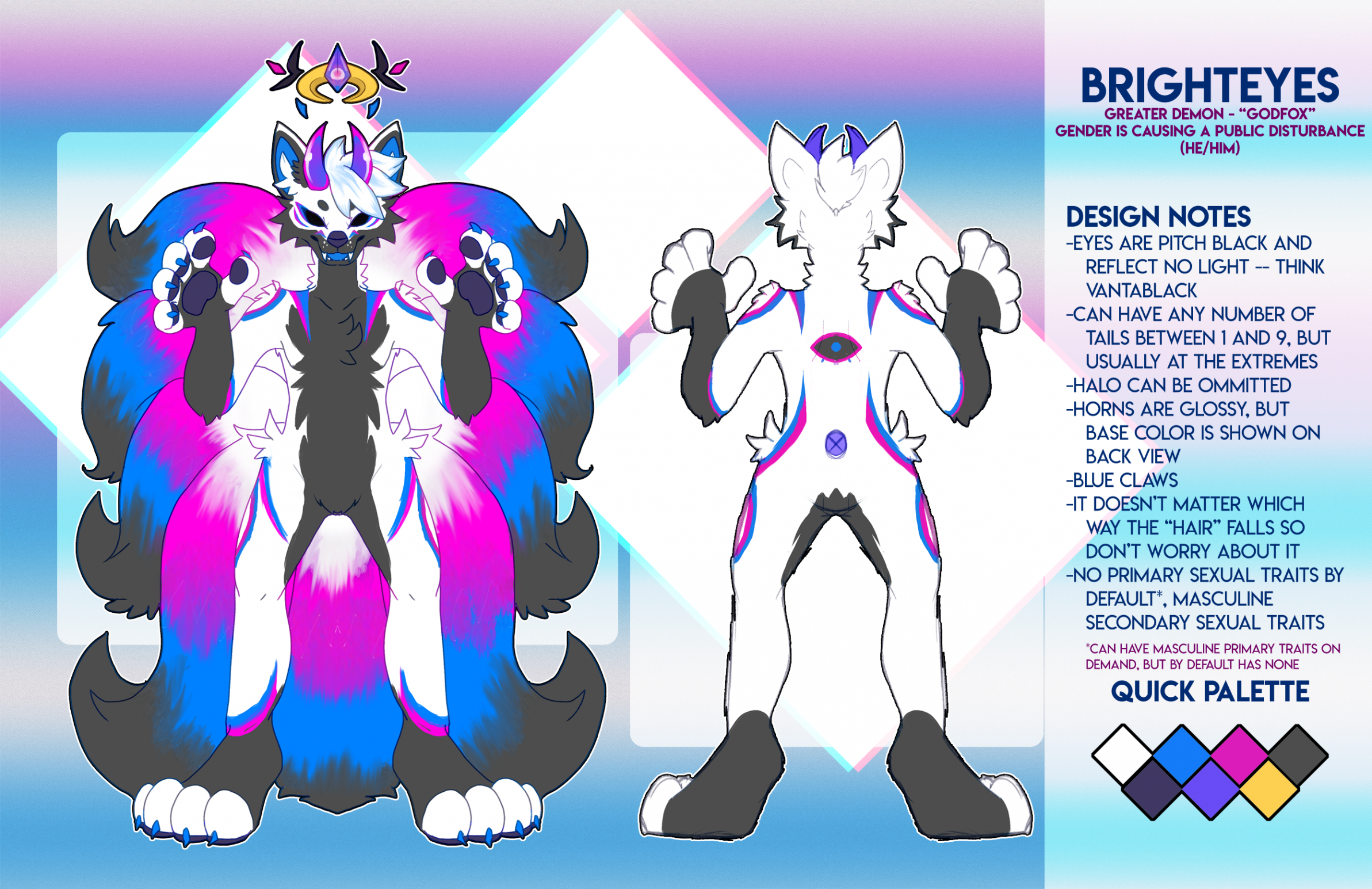 Other Art
Old/Outdated Designs: