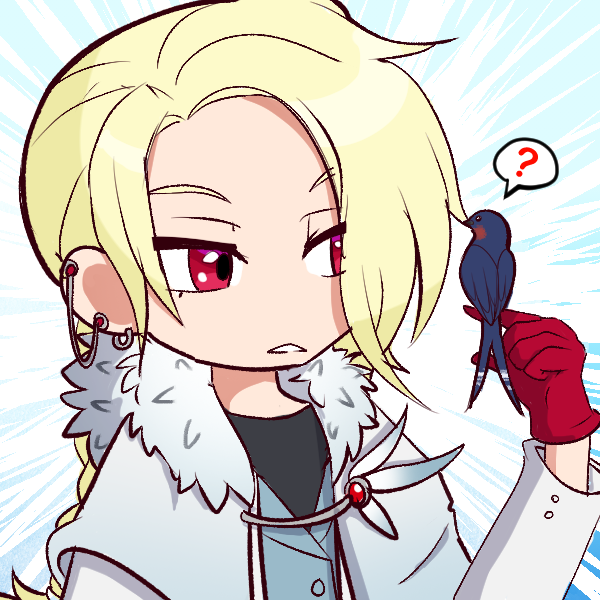 Fancharacter for: Mahoutsukai no Yakusoku
Joint OC custody with Carp
Name Luscinia Dulac
Gender Male (He/him)
Age ~400
Apparent Age Young adult
Born In Northern country
Lives In Northern country, near the Western border
Spell Amasumentes
Amantes sunt amentes, "lovers are lunatics"
Artifact Gloves
Mana Area Rose garden in a snowy valley on the North-West border
Amulet A smooth lake pebble
Magical Specialty Plant cultivation, memory extraction
Music
▶ 'Vulnerability' - Mili
▶ 'Orange' - 96neko
(orig. Tohma w/ Hatsune Miku)
▶ 'Sometimes I Still Feel the Bruise' - The Mountain Goats
(orig. Trembling Blue Stars)
▶ 'Love in the Time of Human Papillomavirus' - AJJ
About
THE MEAAAANEST AND SADDEST LITTLE MEOWMEOW
Refs

shhhhh
Writing
Location Story - The Ruins of Serenity
Other Art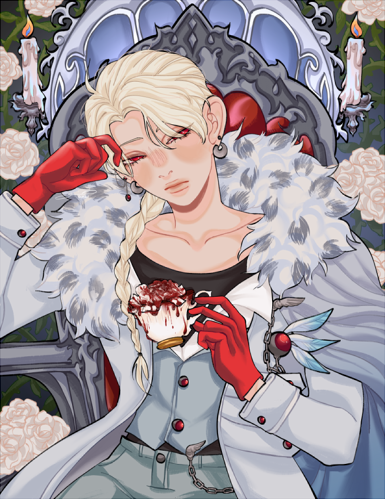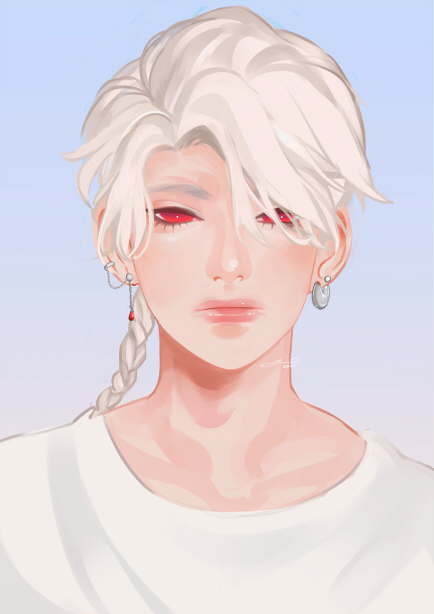 By yyasmineliar
Allusion
"One red rose is all I want," cried the Nightingale, "only one red rose! Is there no way by which I can get it?"
"There is a way," answered the Tree; "but it is so terrible that I dare not tell it to you."
"Tell it to me," said the Nightingale, "I am not afraid."
"If you want a red rose," said the Tree, "you must build it out of music by moonlight, and stain it with your own heart's-blood. You must sing to me with your breast against a thorn. All night long you must sing to me, and the thorn must pierce your heart, and your life-blood must flow into my veins, and become mine."
"Death is a great price to pay for a red rose," cried the Nightingale, "and Life is very dear to all. It is pleasant to sit in the green wood, and to watch the Sun in his chariot of gold, and the Moon in her chariot of pearl. Sweet is the scent of the hawthorn, and sweet are the bluebells that hide in the valley, and the heather that blows on the hill. Yet Love is better than Life, and what is the heart of a bird compared to the heart of a man?"
-The Nightingale and the Rose, Oscar Wilde
Luscinia: Genus of birds consisting of nightingales